Ausstellung / Exhibition in Schoonhoven
15.06.2017 – 04.03.2018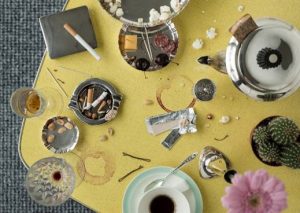 The Dutch Silver Museum Schoonhoven organizes the exhibition "Silver Design in Time" showing an overview of silver design objects from over 100 years of Dutch silver industry. The emphasis is on the Dutch silver industry, but due to the connection with and influences of foreign silver factories, objects of foreign silver factories are also shown. The exhibition shows the history of design in the silver industry. The rise, glory and stagnation in the Netherlands and the successes of Dutch designers abroad.

Das Silbermuseum Schoonhoven organisiert die Ausstellung "Silber Design-in Time", eine Ausstellung von Silber-Design-Objekten vom mehr als 100 Jahren der niederländischen Silberindustrie. Der Schwerpunkt liegt auf Niederländisch Silberindustrie, aber auch die Einflüsse von ausländischen Silberfabriken wird gezeigt. Die Ausstellung zeigt die Geschichte des Designs in der Silberindustrie. Der Aufstieg, Ruhm und Stagnation in den Niederlanden und den Erfolgen der niederländischen Designer im Ausland.

Location: Nederlands Zilvermuseum Schoonhoven, Kazerneplein 4, 2871 CZ Schoonhoven, The Netherlands.