The Stedelijk Museum Zutphen is exhibiting Hollandia silver from Zutphen in combination with contemporary silver. The latter is to emphasize how special it is that an age-old craft has stood the test of time with flying colors and is alive and kicking.
Silver for everyone is an exhibition that invites everyone to enjoy the dazzling beauty of old and new silver. 21 contemporary silversmiths from all over the Netherlands display objects in a wide range of shapes and styles. Their work is rooted in an age-old traditional craftsmanship, but innovation and experimentation in materials and technology make their work extremely topical "of today". On request they drew inspiration from the Zutphens Hollandia silver, which was made between 1917 and 1950 in the Hollandia Silversmederij at Hagepoortplein.
The history of this successful company is told through photographs and film images, archive material, tools and a variety of silver objects from Hollandia's extensive catalog. It offered customers a choice from an enormously varied range of objects in "Old Dutch" style, from cocktail forks, ashtray, bonbon dishes and bread baskets to a complete coffee and tea set.
Work of the following silversmiths is included in the exhibition: Mark Alexander, Pauline Barendse, Marcel Blok, Kaj Bras, Harm Bron, Daan Brouwer, Maja Houtman, Bas Jansen, Tamara van Kekerix, Jan Matthesius, Jan van Nouhuys, Willem Noyons, Liv-Maritt Prins van Wijngaarden, Maarten Rollfs of Roelofs, Guido Schram, Teun Schraven, Gabri Schumacher, Eelco Veenman, Niels de Vos, Paul de Vries and Malu de Wit.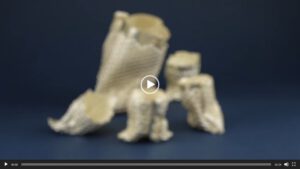 Zilver voor iedereen / Silver for everyone
05.06.2021 – 27.06.2021 : Stedelijk Museum Zutphen, Zutphen (NL)